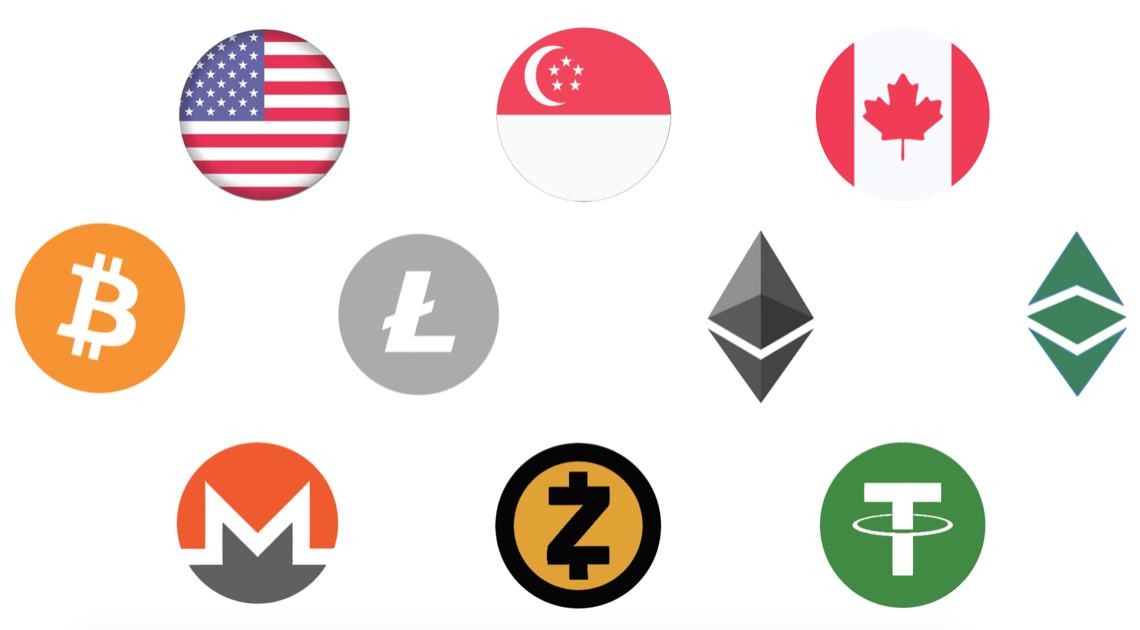 Initial Coin Offerings (ICOs) have become increasingly popular these days, yet they remain a risky investment. In order to protect our users, our team of technical and compliance experts will do an in-depth analysis on every Cryptocurrency to ensure its viability, before it is approved to be listed on our Cryptocurrency exchange platform. This means that you confidently trade any cryptocurrency or ICOs that is available on Coinut and trust that your digital assets are truly safe and valuable.
---
Before listing any Intial Coin Offering (ICO) on Coinut, we check for:
Justified and reliable proof-of-concept
Sizeable transaction and trading volumes
Reputation in blockchain community
For ICO-related matters, please send us an enquiry.
---
Here are the cryptocurrencies listed on Coinut Exchange:
Bitcoin (BTC)
Litecoin (LTC)
Ethereum (ETH)
Ethereum Classic (ETC)
Zcash (ZEC)
Monero (XMR)
Tether (USDT)
Fiat currency available for deposits or withdrawals:
Singapore Dollars (SGD)
US Dollars (USD)
Canadian Dollars (CAD)
---
Sign Up Now & Earn Free Litecoins