The Easiest & Most Secure Cryptocurrency Wallet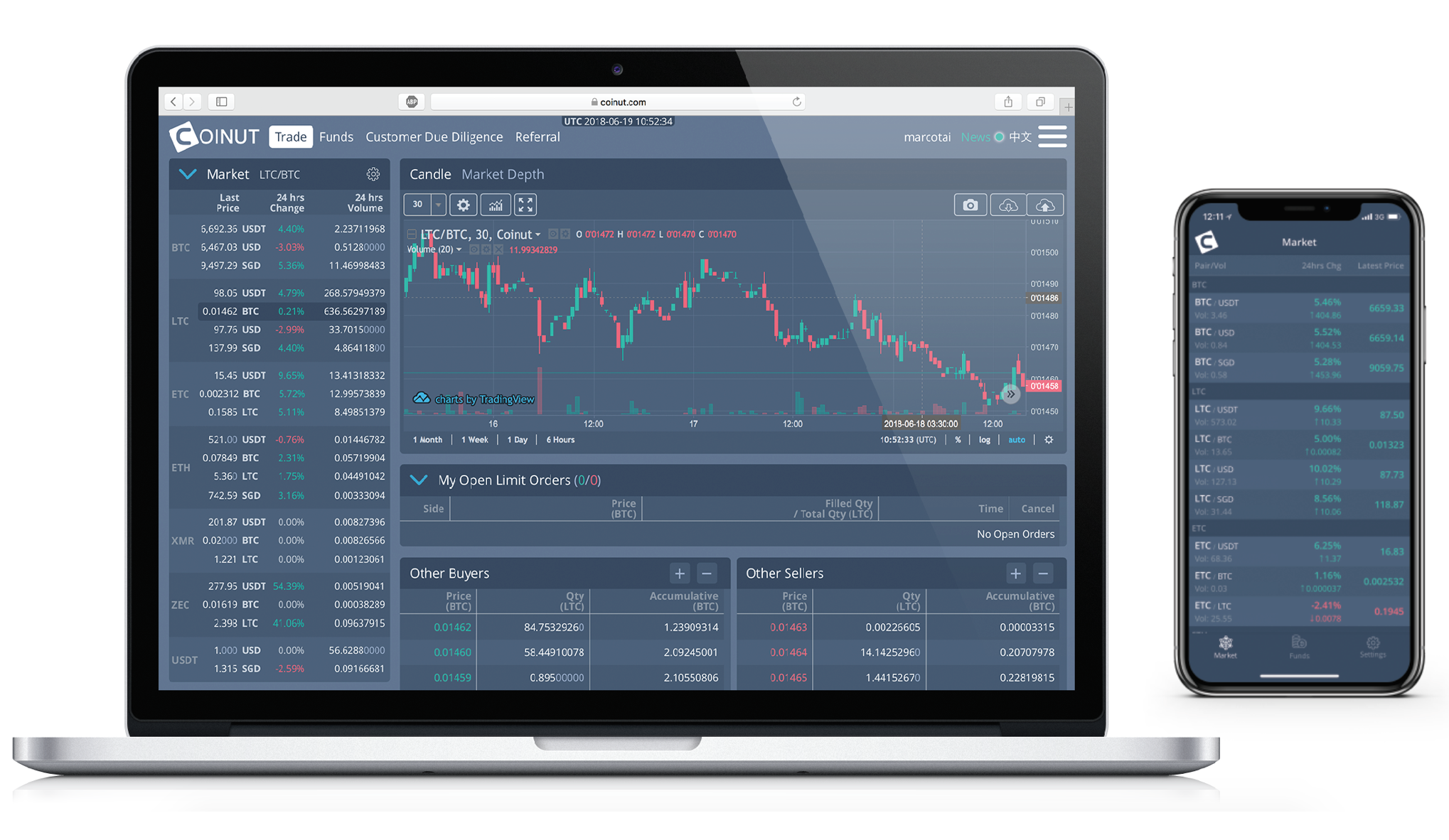 Coinut is the most secure exchange platform to buy, sell or trade Cryptocurrency, like Bitcoin, Litecoin, Ethereum, Ethereum Classic, Monero, Zcash and Tether. You can use Singapore dollars (SGD), US dollars (USD), Malaysian Ringgit (MYR) and Canadian dollars (CAD) to make these trades. You can use your PC platform or your mobile application as a secure digital currency wallet to buy Cryptocurrency. The Coinut mobile app is available in the iOS App store and the Google Play Store.

---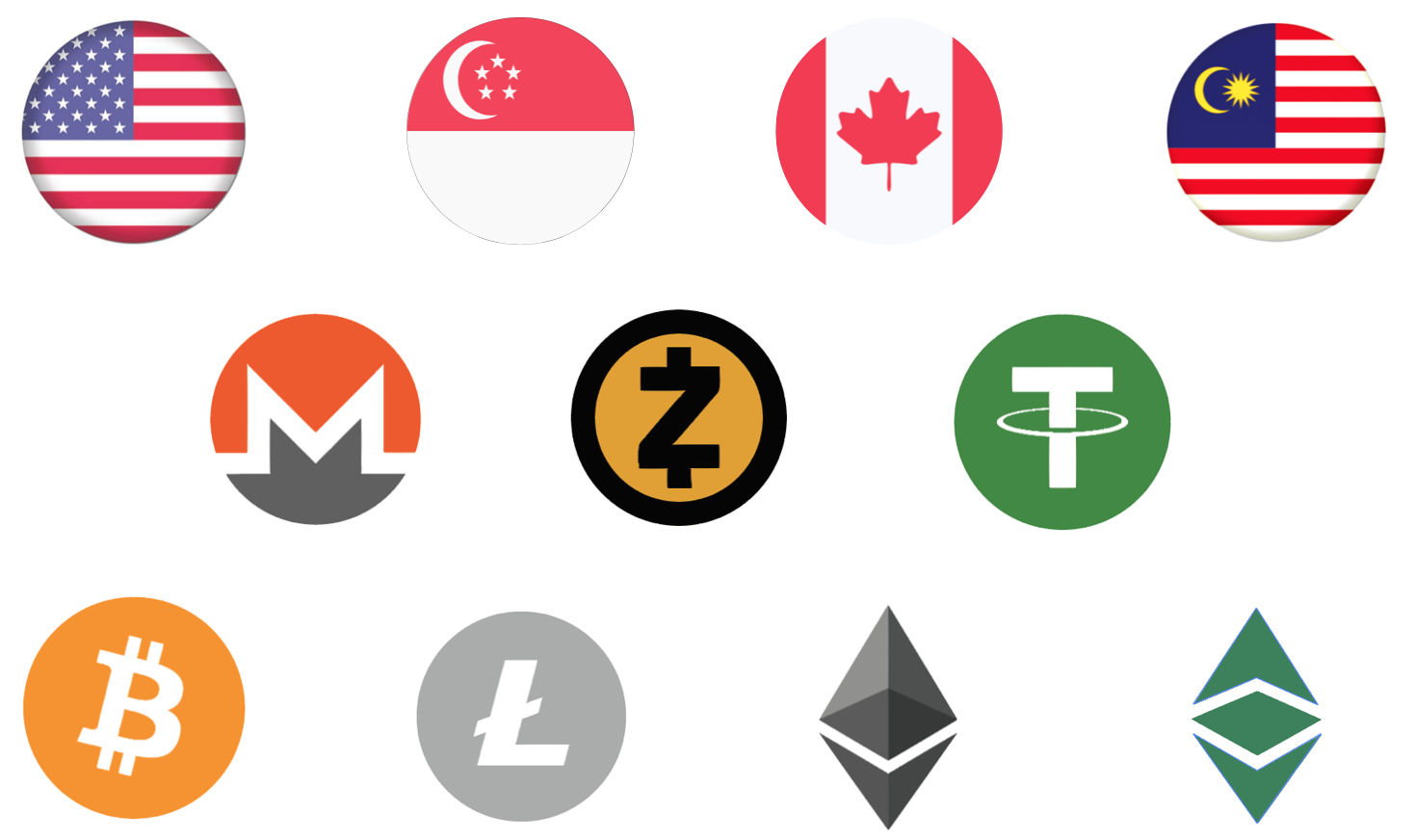 1. Securely store your Cryptocurrency on platform:
Take full control of your Cryptocurrency by storing them on your own devices. Coinut's wallet protects your Cryptocurrency by storing them offline with special encryption technology and by processing our transactions semi-manually.
2. Experience the most user-friendly trading platform:
Your dashboard is equipped with robust charts & easy-to-use features, so that you can effectively manage your Crypto assets and trade wisely. Enjoy the lowest trading fees - 0% (free) for market makers and 0.06% for market takers.
3. Trusted & convenient way to buy Bitcoin, Litecoin & Ethereum
It is now really easy to buy Bitcoin using Singapore Dollars (SGD), US Dollars (USD), Canadian Dollars (CAD) & Malaysian Ringgit (MYR). No need for USDT or Xfers. Enjoy fastest direct deposits & withdrawals of your digital currency & fiat currency (SGD, USD, CAD, MYR).
4. Buy, sell or trade cryptocurrency anytime, anywhere:
Use our mobile app to securely trade crypto with all the same features from our exchange platform, so that you'll never miss a trading opportunity while on-the-go.
5. Lowest trade & transaction fees
We offer the lowest trading fees (only 0.06% for takers, FREE for makers) and the lowest deposit/withdrawal fees (SGD, USD, CAD, MYR). We allow direct deposits and withdrawals into/ from our bank accounts, making it even faster and easier for you to trade cryptocurrencies seamlessly on our platform.
Our Bitcoin and Litecoin wallets support SegWit addresses ("3" and "bc1" addresses for BTC, "M" and "ltc1" addresses for LTC).
---
Sign Up Now & Earn Free Litecoins